The one where Jane finds out things are not quite as simple as was thought…..
Before discharging Jane, the Emergency Department (ED) doctor, Dr Kerr types out a prescription for a Non-Steroidal Anti-Inflammatory (NSAID) pain relieving medication
because Jane has said she is in considerable pain. Jane has a previous history of stomach ulcers, which is an indication against NSAID use. The computer system being used in the ED department issues a contraindication alert (an alert to advise against the use of this medication).
Because the system frequently issues these alerts, often even for minor insignificant problems, it is has become common for the doctors to click through these alerts especially at times when it is busy. Satisfied that Jane has been adequately managed Dr Kerr discharges Jane with crutches and sends her home.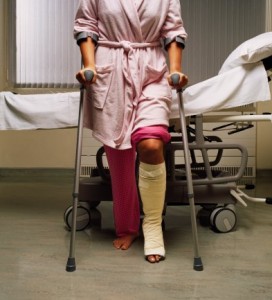 Ten days later, Jane's ankle has not improved despite following the doctor's instructions – in fact, it has become so bad that she has been going up and down stairs on her bottom. The joint is swelled, bruised, red and very painful, even though Jane has been taking the pain medication the doctor prescribed.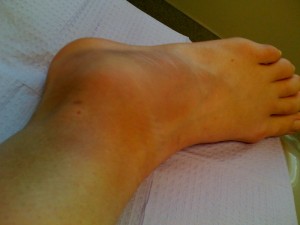 On top of this, Jane's stomach has been extremely uncomfortable since she began taking the NSAID medication,
and due to nausea, she has lost her appetite. Altogether, Jane is very unwell, and she is becoming very worried about herself. Jane contacts the family GP, Dr Dee, the next day to see if anything else can be done about her injury. The GP surgery is also very busy but the receptionist schedules Jane into an urgent for the end of the morning.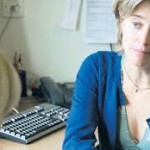 At the urgent appointment Dr Dee, who knows Jane well, listens carefully as Jane recounts the accident in full, particularly when she describes that she has never experienced pain of this magnitude before. Dr Dee performs a thorough examination of the injury and given the history and the clinical findings decides to arrange an X-ray at the local hospital. Before leaving the GP surgery Dr Dee advises Jane to discontinue the NSAID medication, on the assumption that it has been aggravating her previous ulcer disease, and prescribes an alternative pain medication as well as a medication to alleviate the symptoms in her stomach.
Later that afternoon Dr Dee gets a call from the hospital x-ray department (several hours later) and the radiologist reports that there is actually a fracture at the lower end of fibula – much worse than the sprain ruled out by the original diagnosis.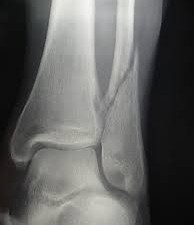 Due to the nature of the injury it is likely that Jane will need to be seen by a fracture doctor to consider whether surgery is required to repair the ankle. Jane is sent back to the A&E department where the original diagnosis was made to see a fracture doctor.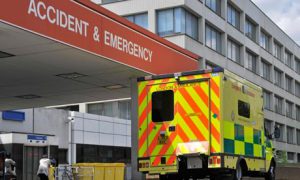 Upon arriving in A&E Jane is lined up for assessment by one of the fracture team. By coincidence it so happens that Dr Kerr, the original A&E doctor who assessed Jane, is working the same shift and recognizes Jane as she is brought into the department. Jane spots Dr Kerr but Dr Kerr pretends not to see her. Filled with curiosity though, Dr Kerr goes and looks up the notes from the original consultation and compares the notes being written for today's consultation and realizes that she has made a couple of errors. She is naturally embarrassed by this and wondering whether she should say something decides that since she is again very busy that she ought to keep on working to ensure that work doesn't get out of hand again today.
The fracture team decides that surgery is required and they schedule surgery for the following morning. Jane feels very upset that her concerns were ignored and that she now has to have surgery 11 days after the original injury. She is also annoyed that she was given medication that has upset her stomach. She feels very let down and thinks she will complain to the hospital.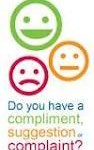 Jane is very upset with how things have developed.
Questions for Student Comment:
1. Contrast how the behaviour of the two doctors might affect Jane's trust of the medical profession
2. Is it just because errors were made or are there other reasons why Jane is so upset?
3. Suggest how the Patient Safety breaches in the case could have been avoided