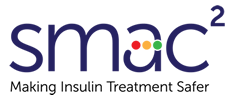 MITS: Making Insulin Treatment Safer
MITS
Helping to improve the experiences of in-patients on insulin by supporting foundation doctors' learning to prescribe
Thank you for visiting the MITS page. MITS (Making Insulin Treatment Safer) is a service evaluation project funded by the HSC R & D Board.
What is MITS?
This project aims to improve the experiences of patients on insulin in hospitals, the education of Foundation Doctors who write most of their insulin prescriptions, and the appropriateness of the prescriptions they write. It will empower foundation doctors to:
Handle the inherent complexity and uncertainty of prescribing insulin
Work well with members of different disciplines and different levels of seniority
Respect patients' right to be involved in their own care
Access and make good use of other people and information sources
Request Training Material
If there is any material that you haven't been able to find on this site please contact Ciara Lee at ciaralee@doctors.org.uk.